.

Thrush Technology Services is a IT firm located in San Jose, California. We are dedicated to providing quality, professional service to our clients at all time. We are ready and able to help you with your IT needs.


Thomas Thrush - Owner
With over twenty years of broad IT experience, at more the 100 companies, designing, configuring and deploying networks, servers and workstations, Thomas Thrush is able and ready to meet your computer needs. His extensive knowledge of Windows, Linux, Virtual, Cloud, networks, and desktop client support makes him capable of handling even the toughest computer problems.

While his technical qualifications will help him meet your particular challenge his polished communication and people skills, his adaptability and high standards make him comfortable, capable, and an asset to any environment.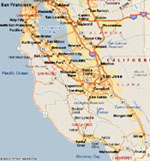 Service Area
Located in San Jose, CA, Thrush Technology services the greater Bay Area. For service outside of the bay area a minimum service agreement is required.

Contact us today to discuss your needs at:



website design by Bella Lumina